Cyber Security Awareness Month 2023 Is Officially Done. But, Scammers Never Stop...So We Won't Either!
 We are continuing our awareness campaigns and want every bank customer to become a pro at spotting a phishing scam—and stop bank impostors in their tracks. It starts with these four words: Banks Never Ask That. Because when you know what sounds suspicious, you'll be less likely to be fooled. Below are just some of the tips on how to keep phishing criminals at bay. For more information, including videos, an interactive quiz and more, visit www.BanksNeverAskThat.com.
We will continue to periodically post on our social media sites on Facebook and Instagram throughout the year with awareness reminders (like the banner items above). Remember, we are here to help! If you have questions, please call or stop by any of our office locations and speak to one of our employees. Additional resources about specific types of scams are also available at the FTC scams website.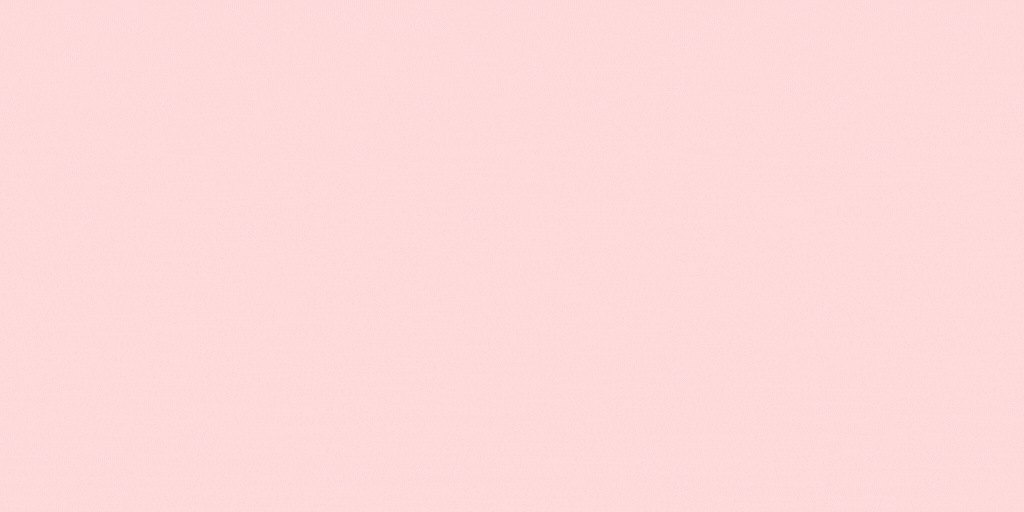 Boxers or Briefs?...our Compliance Officer won't tell you what he wears under his kilt, but he would tell you about the importance of staying alert and how to avoid scams. The bank does not call, send texts or emails requesting your username, password, PIN,  or multi-factor authentication (MFA) codes.
Never follow links in texts or emails requesting you to sign into online banking,  always use your app or the bank's website directly. Remember to always STOP and THINK, before you CLICK any LINKS!

Clues within an email can generally tip you off that it is likely to be a scam.
Does the email have a generic/impersonal greeting such as "Dear Customer"?

Is the email requesting you to provide personal information, account details, or other information that the bank should already have access to? 
Does the email have 'urgent' or threatening statements, such as "Your account will be locked", in an effort to get you to click on a link or call a phone number? 
Does the email suggest that you will receive some form of large payment, but requires you to send money to them first?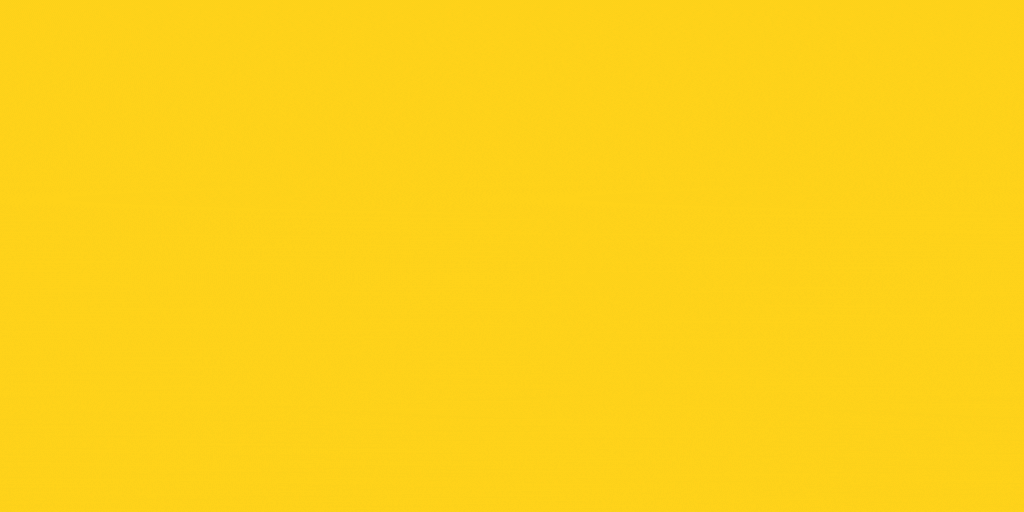 Did you know that fake bank messages are the most reported text scam? See 5 clues it's not really your bank behind the screen at
BanksNeverAskThat.com
. #BanksNeverAskThat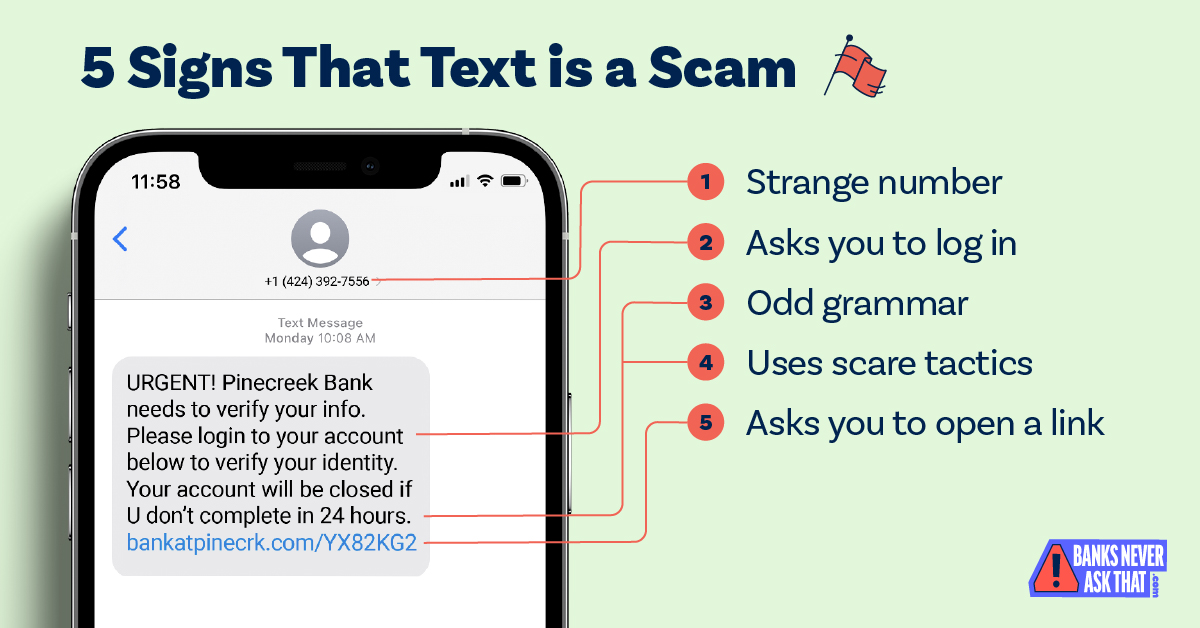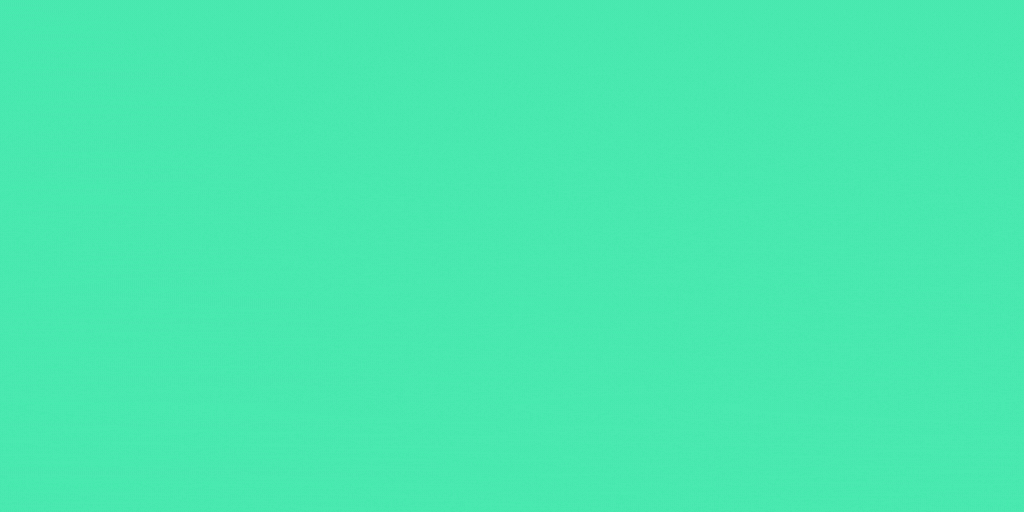 Reduce the impact from phishing attacks with these steps:
Keep your software up to date on your phone and computer.  
Use anti-virus, anti-malware, activate firewalls and other security software.
Utilize spam blockers/filters on email clients and cell phones.
Protect account logins with multi-factor authentication whenever available.
Back up important data frequently on an external drive or the cloud.
2023 Cyber Security Month - Weekly Public Service announcements Archive
Week 1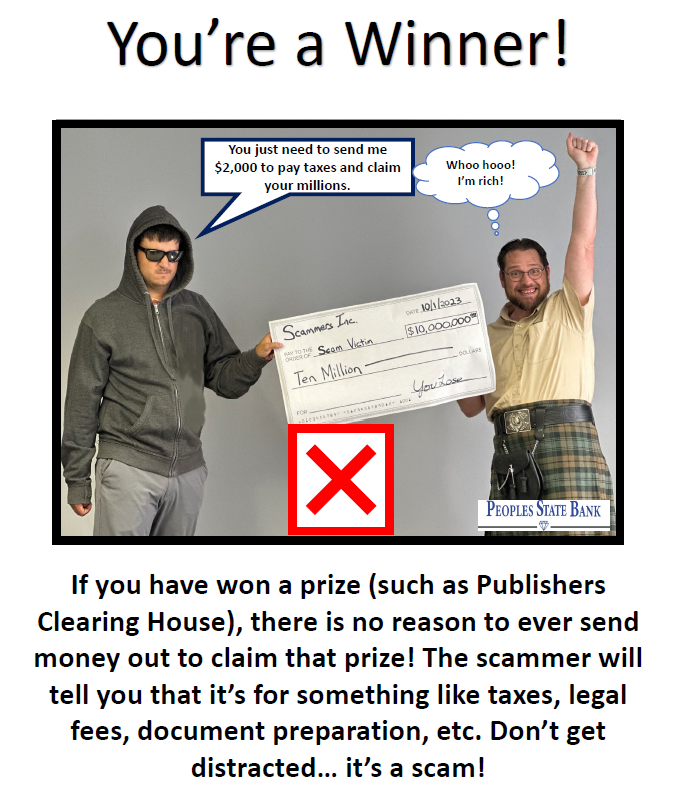 Week 2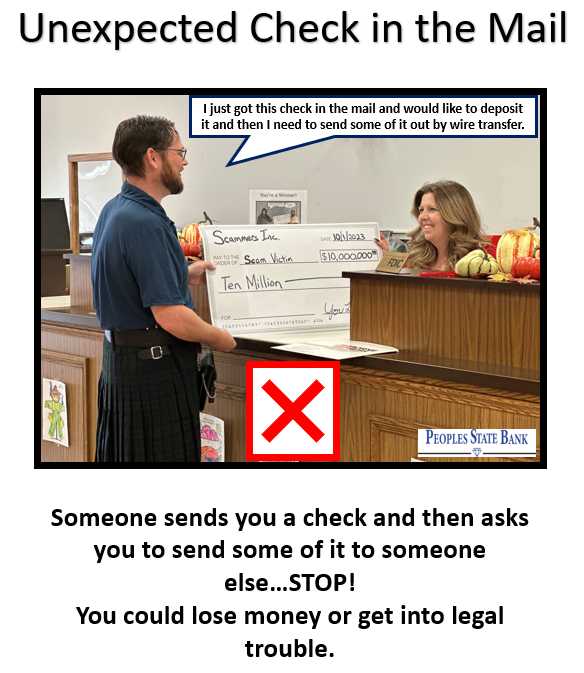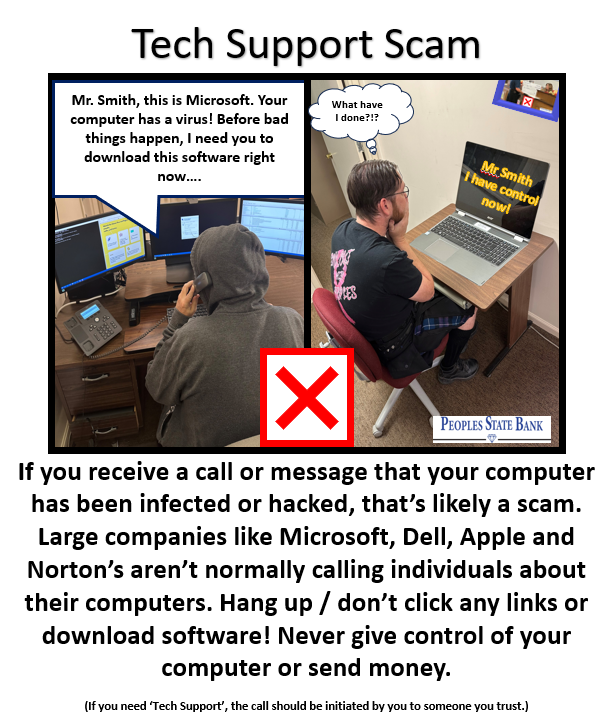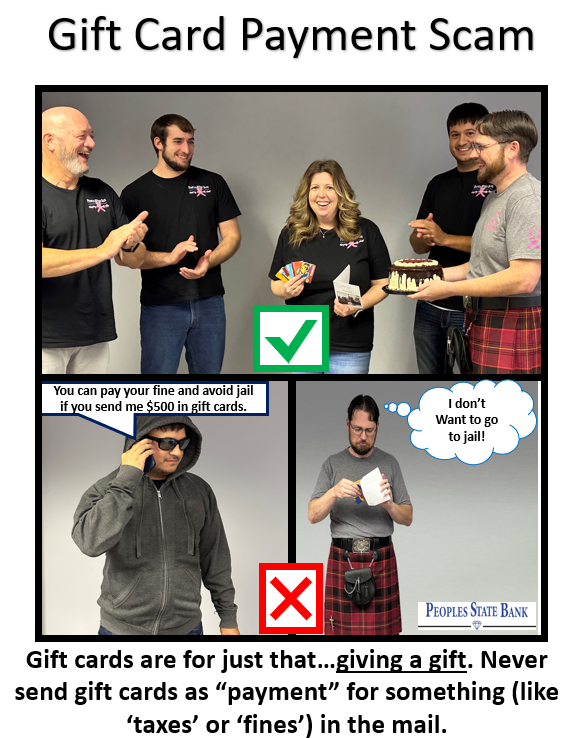 The bank's Compliance Officer here with a friendly reminder to never follow links in texts or emails requesting you to sign into online banking,  always use your app or the bank's website directly. 
Don't forget, scammers won't just pretend to be from banks...they really like to act like Netflix, Amazon, Verizon, Hulu, USPS, UPS, and more too!
So always...STOP and THINK, before you ever CLICK any LINKS!